STABLE RELATIONS,
GREAT FUTURE
Who we are
We are not a trading company.
A banana is not just fruit – it is an end product of complex service and meticulous planning. We sell services to clients who are willing to organize their own export from the banana farm to their fruit storage.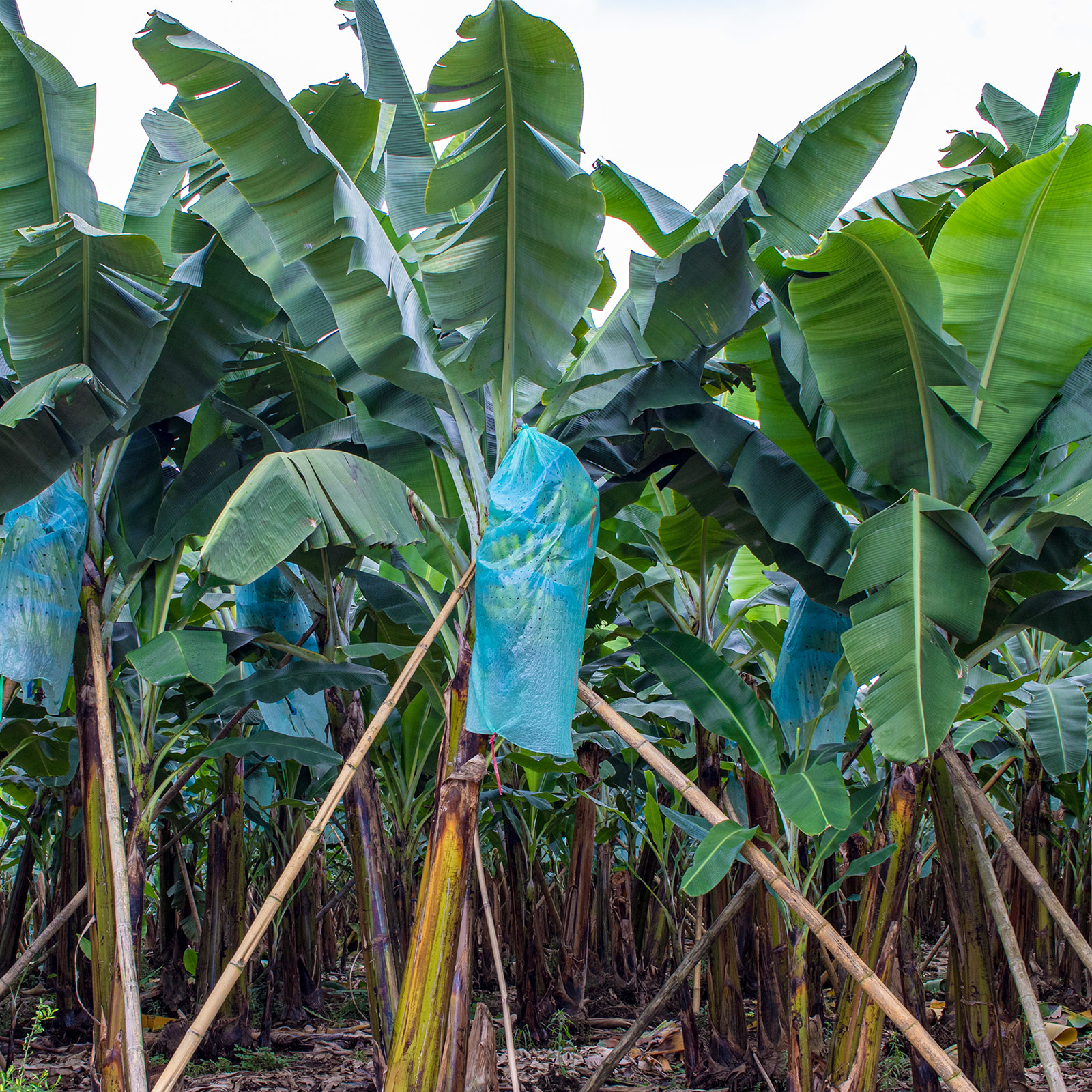 WE OFFER FOLLOWING:
Management of the contracts with producers in Ecuador;
Quality controls at the plantations and in the port;
Completing all necessary export formalities;
Conclusion of long term contracts with producers on behalf of the clients;
Access to the best available shipping opportunities for transportation of clients goods to destination ports;
Help in organizing seamless transfer of goods to land transport at port of destination.
Our aim is to secure regular deliveries to our clients of high quality bananas at the transparent and simple price model.
YESTERDAY TILL TODAY
OUR HISTORY
First contracts made. We were the first to sell Chiquita brand in Russia
BANEX started commercial activity by spring
Creation of Primadonna brand and growth of sales. First direct contract with Ecuadorian banana producers concluded; Creation of Primadonna brand.
Stable growth of sales and volumes . Stable growth of 30 pct annually
Containerisation of sea transport
Strategic alliance with Star Reefers
Creation of new strategic distribution segment. First contracts with top retail chains in Russia
The expansion of distribution
As of 2015 until today 2021 annual export volume from Ecuador reaches 20 million boxes.
ECUAGREENPRODEX S.A. (ECUADOR)
• Purchase of bananas directly from plantations;
• Quality controls at all stages;
• Logistics and port operations in Ecuador.
MOSCOW (Russia)
• Clients support;
• Contacts with port terminals;
• Assistance in solving logistical problems.
EMAIL US
IN BOXES
BANEX GROUP EXPORT VOLUME
We have 20 years of successful work in the banana business in a highly competitive environment.
The core of our business is providing a highly organized service of banana export for clients involved in the banana trade in their countries.
We provide regular deliveries while constantly maintaining the highest quality product and price transparency for our customers.
Minimization of all components of the cost – it is our daily work.
This includes new solutions for logistics and organization and control of each component of the cost.